The Southern Cross (Paperback)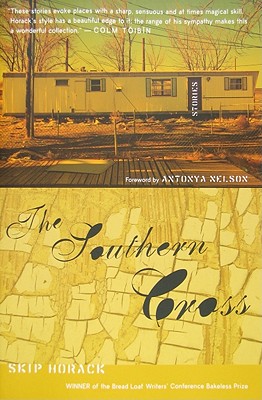 Description
---
The sixteen short stories featured in Skip Horack's prize-winning debut collection paint a richly textured vision of the American South. Set in the Gulf Coast over the course of a year torn halfway by the arrival of Hurricane Katrina, these stories, filled with humor, restraint, and verve, follow the lives of an assembly of unforgettable characters. An exonerated ex-con who may not be entirely innocent, a rabbit farmer in mourning, and an earnest young mariner trying to start a new life with his wife—all are characters that populate the spirited cities and drowsy parishes in Horack's marvelous portrait of the South. "A knockout winner" for guest judge Antonya Nelson,
The Southern Cross
marks the arrival of a standout new voice.
About the Author
---
SKIP HORACK was born and raised in Louisiana, attended Florida State University, and practiced law for five years in Baton Rouge. His work has appeared in Epoch, the Southern Review, Narrative Magazine, and other journals. Horack taught at Stanford University, where he was also a Wallace Stegner Fellow.
Praise For…
---
"These stories evoke places with a sharp, sensuous and at times magical skill. They also dramatize characters and states of mind with a fierce truthfulness and sense of understanding. Horack's style has a beautiful edge to it; the range of his sympathy makes this a wonderful collection."—Colm Tóibín "These stories are alive with feeling, they are strong and intelligent, they explore the geography of a place and a time and a people—and they explore the geography of a place and a time and a people—and they explore it unforgettably. Skip Horack is a writer to watch." --John L'Heureux
"These stories are the real deal, the way Larry Brown's and Raymond Carver's stories are real. They move at depth with what can only be called a great and authentic soul. This is a special book, and the announcement of a wonderful writer and storyteller."--Rick Bass
—