The Porpoise (Large Print / Library Binding)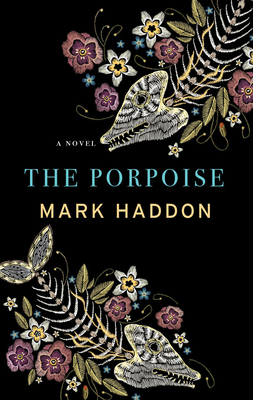 $41.84
Email or call for price.
Staff Reviews
---
This book stayed with me for months after finishing. A modern re-telling of Shakespeare's "Pericles" but also a testament to the power of fables and myths in overcoming trauma. The ending was simultaneously devastating and triumphant. Perfect for book groups!
— Steve
Description
---
Mark Haddon's breathtaking novel begins with a harrowing plane crash: Maja, the pregnant wife of the unimaginably wealthy Philippe, is killed, but their daughter Angelica survives. Philippe's obsession with the girl's safety morphs into something sinister and grotesque as she grows into a beautiful teen. A young man named Darius, visiting Philippe with a business proposition, encounters Angelica and intuits their secret -- he decides to rescue her, but the attempt goes awry and he flees England by sea. This contemporary story mirrors the ancient legend of Antiochus, whose love for the daughter of his dead wife was discovered by the adventurer Appolinus of Tyre. The tale appeared in many forms through the ages; Apollinus becoming the swashbuckling Pericles in Shakespeare's eponymous play. In The Porpoise, as Angelique comes to terms with a life imprisoned on her father's estate, Darius morphs into Pericles, voyaging through a mythic world. In a bravura feat of storytelling, Haddon recounts his many exploits in thrilling fashion, mining the meaning of the old legends while creating parallels with the monstrous modern world Angelica inhabits. The language is rich and gorgeous; the conjured worlds are perfectly imagined; the plot moves forward at a ferocious pace. But as much as Haddon plays with myth and meaning, his themes speak deeply to the current moment. As profound as it is entertaining, The Porpoise is a major literary achievement by an author whose myriad talents are on full, vivid display"--