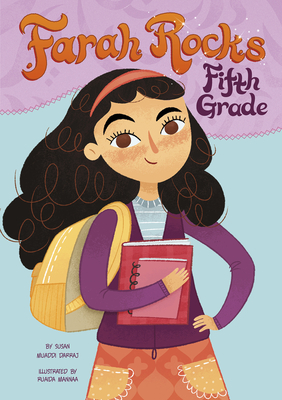 Farah Rocks Fifth Grade
Publication Date:
January 1st, 2020
Publisher:
Stone Arch Books
In Stock at Warehouse - Usually Arrives in 3-7 Days
Description
Farah and her best friend, Allie Liu, are getting excited to turn in their applications to the Magnet Academy, where they both hope to attend sixth grade. But when new girl Dana Denver shows up, Farah's world is turned upside down. As Dana starts bullying Farah's little brother, Samir, Farah begins to second-guess her choice to leave him behind at Harbortown Elementary/Middle School. Determined to handle it on her own, Farah comes up with a plan--a plan that involves lying to those closest to her. Will her lies catch up with her, or can Farah find a way to defeat the bully and rock fifth grade?