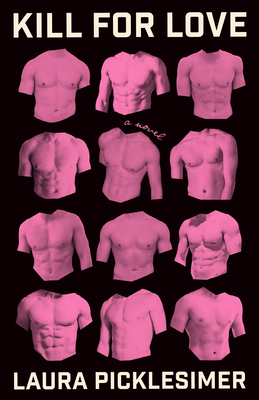 Kill for Love
Publication Date:
September 12th, 2023
In Stock at Warehouse - Usually Arrives in 3-7 Days
Description
The boys on the row are only after one thing, but that bullshit's for pledges. Tiffany's on the hunt for something more.
Kill for Love is a searing satirical thriller about Tiffany, a privileged Los Angeles sorority sister who is struggling to keep her sadistic impulses--and haunting nightmares of fire and destruction--at bay. After a frat party hookup devolves into a bloody, fatal affair, Tiffany realizes something within her has awoken: the insatiable desire to kill attractive young men.
As Tiffany's bloodlust deepens and the bodies pile up, she must contend with mounting legal scrutiny, social media-fueled competing murders, and her growing relationship with Weston, who she thinks could be the perfect boyfriend. A female-driven, modern-day American Psycho, Kill for Love exposes modern toxic plasticity with dark comedy and propulsive plot.
"In her clear and visceral sentences that evoke a world both like and unlike our own, Picklesimer places you completely in the narrator's haunting, singular journey." --Rachel Khong, author of Goodbye, Vitamin