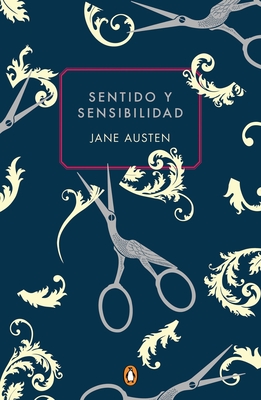 Sentido y sensibilidad (Edicion conmemorativa) / Sense and Sensibility (Commemor ative Edition)
Publication Date:
April 25th, 2017
Publisher:
Penguin Clásicos
Charter Books
On hand, as of Dec 1 1:52am
(F - YA- Foreign Lang)
On Our Shelves Now
Description
«La pongo al par de Shakespeare, Cervantes y Henry Fielding.»
Henry James
En Sentido y sensibilidad, Jane Austen explora con sutileza e ironía las opciones de la mujer en una sociedad rígida, donde el éxito o el fracaso dependen de la elección del marido. La historia se centra en dos hermanas, Elinor y Marianne, cuyas personalidades antagónicas ejemplifican dos posibles respuestas femeninas ante la hipocresía dominante: el «sentido común» y la «sensibilidad». Sin embargo, tanto un camino como el otro entrañan sus peligros.
Esta edición incorpora una cronología detallada y recupera la introducción de la edición original de Penguin Clásicos a cargo de Tony Tanner, uno de los mayores especialistas en la obra de Jane Austen, a cuyo estudio dedicó gran parte de su carrera. Fue catedrático de literatura inglesa y norteamericana en la Universidad de Cambridge.
«Venga, entre amigos no hay secretos.»ENGLISH DESCRIPTIONJane Austen's first published work, meticulously constructed and sparkling with her unique wit Marianne Dashwood wears her heart on her sleeve, and when she falls in love with the dashing but unsuitable John Willoughby she ignores her sister Elinor's warning that her impulsive behaviour leaves her open to gossip and innuendo. Meanwhile Elinor, always sensitive to social convention, is struggling to conceal her own romantic disappointment, even from those closest to her. Through their parallel experience of love - and its threatened loss - the sisters learn that sense must mix with sensibility if they are to find personal happiness in a society where status and money govern the rules of love. This edition also includes explanatory notes and textual variants between first and second edition. For more than seventy years, Penguin has been the leading publisher of classic literature in the English-speaking world. With more than 1,700 titles, Penguin Classics represents a global bookshelf of the best works throughout history and across genres and disciplines. Readers trust the series to provide authoritative texts enhanced by introductions and notes by distinguished scholars and contemporary authors, as well as up-to-date translations by award-winning translators.
About the Author
Jane Austen (Steventon, 16 de diciembre de 1775 - Winchester, 18 de julio de 1817) fue una destacada novelista británica que vivió durante el período de la Regencia. La ironía que emplea para dotar de comicidad a sus novelas hace que Jane Austen sea considerada entre los «Clásicos» de la novela inglesa, a la vez que su recepción va, incluso en la actualidad, más allá del interés académico, siendo sus obras leídas por un público más amplio.
Nació en la rectoría de Steventon (Hampshire). Su familia pertenecía a la burguesía agraria, contexto del que no salió y en el que sitúa todas sus obras, siempre en torno al matrimonio de su protagonista. La candidez de las obras de Austen, sin embargo, es meramente aparente, si bien puede interpretarse de varias maneras. Los círculos académicos siempre han considerado a Austen como una escritora conservadora, mientras que la crítica feminista más actual apunta que en su obra puede apreciarse una novelización del pensamiento de Mary Wollstonecraft sobre la educación de la mujer.
Ha sido llevada al cine en diferentes ocasiones, algunas veces reproducidas de forma fiel, como el clásico Más fuerte que el orgullo de 1940 dirigido por Robert Z. Leonard y protagonizada por Greer Garson y Laurence Olivier, y en otras haciendo adaptaciones a la época actual, como es el caso de Clueless, adaptación libre de Emma, o bien Sentido y sensibilidad, de 1995; Mansfield Park, de 2000, y las versiones de Orgullo y prejuicio en 2004 (dirigida por Gurinder Chadha) y en 2005 (dirigida por Joe Wright). Sin embargo la versión más fiel y perfecta que hasta ahora se ha hecho del libro de Orgullo y prejuicio es la serie que presentó la BBC protagonizada por Colin Firth y Jenniffer Ehle.
El interés que la obra de Jane Austen sigue despertando hoy en día muestra la vigencia de su pensamiento y la influencia que ha tenido en la literatura posterior. Su vida también ha sido llevada al cine con la película Becoming Jane en 2007.